Net Curtain Guides
Viewing Net Curtains Guides…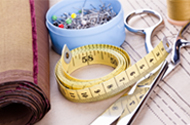 It is advisable to use a metal tape measure were possible and take time to measure carefully so you give exact and correct measurements.

It is worth considering how patterned a net curtain is before deciding on the gather needed.

Without gather a net curtain would just be a flat piece of material across the window.